Hemp CBD Bone Treats
Everlasting Life CBD Hemp Bone Treats 
is a great option for our Lil children we call Pets.
CBD Bacon Wraps Everlasting Life
. MY KIDS HAVE PAWS.
Is your furry friend behaving roughly? Are you looking for a stress-relieving treat for your dog?
Say no more! Presenting the Everlasting Life CBD Bone Treats to give your dog peace of mind. Our product is a THC-free formula created to support your pooch's immune system and reduce hyperactive behavior.
CBD is always known for its therapeutic properties and treating conditions like Stress, Inflammation, Anxiety, Joint Pain, Muscle Pain, and other cancer-related symptoms. Not only for humans but it has also been proven effective for animals. CBD for pets works as an ultimate stress reliever and helps in promoting healthy muscles. Our Hemp CBD bone treats are made from certified and organic hemp plants and are further composed in an ISO-7 clean lab, taking the best standards and practices in measurement.
Everlasting Life CBD Bone Treats for Dogs Specifications:
Strength 

Total Jar: 100mg Perfect For Pets.
Strength 1 Pet Treat: 2.7mg
Jar Size: 8oz
INGREDIENTS: Wheat flour, Corn Gluten Meal Chicken By-Product Meal (Source Of Chicken Flavor), Chicken Fat (Preserved With
Mixed Tocopherols), Wheat Bran, Choline Chloride, Beef Digest, Salt, Wheat Germ Meal, Brewers Dried Yeast, Calcium Carbonate,
Vitamins (Vitamin A Supplement, Vitamin D3, Supplement, Vitamin E Supplement, Niacin, D-calcium Pantothenate, Pyridoxine
Hydrochloride (Source Of Vitamin b6), Riboflavin Supplement, Folic Add, Biotin, Vitamin B12 supplement. Minerals (Dicalcium
Phosphate, Zinc Sulfate, Copper Sulfate, Manganese Sulfate, Calcium Iodate, Sodium Selenite), Potassium Sorbate ( To Preserve
Freshness), Alfalfa ( Source Of Vegetable Flavor), Artificial Colors (Red# 40, Yellow# 5, Blue #2, Blue #1), Sodium Metabisulfite.
CBD Bone Treats Features
Each treat is infused with 2.7mg of CBD.
100% organic & certified without any side effects.
Third-Party Tested Product.
No THC, GMOs, or any other harmful chemicals.
Dog-friendly ingredients.
Approved by Industry Experts.
Everlasting Life CBD Manufacturer Info
The Manufactured United States.
100% CBD Lab Tested.
Everything is Sealed and Shrink Wrapped for Safety of Our Lil Family Members (Our Pets)
Everlasting Life CBD Pet treats Questions and Answers
Will CBD bone treats make my dog high?
No, any CBD product without any concentration of THC will not make you feel high. Similarly, our product is THC-free and is completely non-psychoactive. Usually, hemp-derived products are safe to use and do not have any side effects.
How long will the bone treats take to show effects?
Our products are hemp-derived which are fast-acting and usually take 15-20 minutes to show the effects. However, it also depends on how many symptoms your dog has. Pets with strong symptoms might take more time to show effects.
How many bone treats should be given in a day?
It is very important to determine the right amount of dosage. Beginners should start by giving their dog or a cat a single dose in a day. Ideally 2-3 doses a time works fine for a dog above 10lbs of weight. You can also consult a veteran to determine the right dose for your pet.
Does CBD eliminate anxiety in dogs?
CBD is a therapeutic compound that helps in easing the mind and supporting the overall immune system. CBD has proven effective to heal anxiety, stress, depression, joint pain, and other behavioral changes in dogs and cats.
What are the possible side effects of the Everlasting CBD Bone Treats?
Hemp-derived products usually have no side effects if not overdosed and given the required amount. Our product is 100% organic and made with pure hemp.
Can I give CBD treats to a puppy?
We do not recommend giving Hemp bone treats to newborns or little pups. However, 1 CBD treats a day can be given to a pup under 10 pounds. You can even cut it in half and give it 2 times a day.
Where to Buy CBD Bone Dog Treats Near Me?
You can get CBD bone dog treats from any online retailer near you. however, you must be very careful when buying CBD bone treats or any CBD-related products because the FDA has not approved any guidelines. This means that the CBD space is open to misrepresentation. One place to not buy from is Amazon. This is because CBD is prohibited on Amazon and so what you will get is not authentic CBD products. To safeguard your pet and guarantee you get value for money, you can buy from a reputable retailer like Everlasting Life CBD.
Are CBD Bone Treats Good for Dogs?
CBD bone treats are excellent for your dog. More than giving them the treat they love, the infusion of CBD into their beloved treats makes CBD bone treat not only desirable but an excellent way to improve your dog's quality of life. This is because some dogs react to the smell and taste of CBD, and by disguising CBD in their treats, you give their endocannabinoid system the much-needed firepower to keep the body balanced and function optimally. If you just want to maintain their health, then CBD bone treat is the way to go. However, if you are using CBD as a medication, then CBD bone treats may not be the most effective way, because most of the CBD is wasted before it gets to the blood and you will need to increase the dosage to see any action. This makes CBD bone treats an expensive option.
Are You a Retail store? Everlasting Life CBD Wholesale Available Click below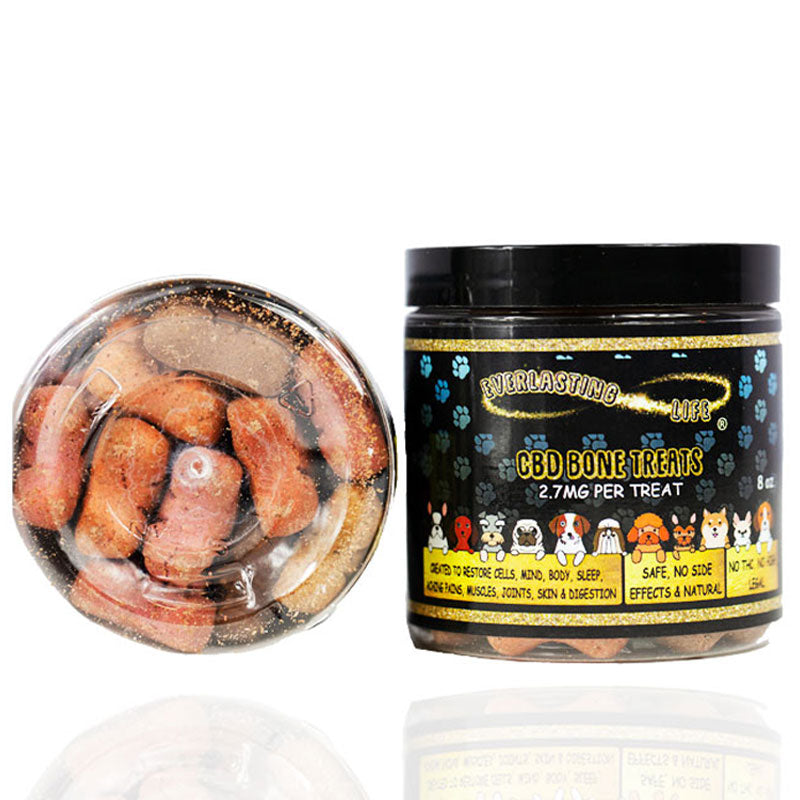 CBD Bone Treats for Dogs
CBD treats come in many forms – chews, bones, or gummies. If you are looking for a way to safeguard the health of your dog and improve the quality of their animal days, then adding CBD bone treat to their health regimen is a no-brainer. Veterinarians now prescribe CBD-infused products for dogs because of the therapeutic and healing properties that they possess, which enables them to fuse with the endocannabinoid system of your dog and maintain body balance, ensuring every organ is working optimally. With a happy dog, you live worry-free as a pet parent enjoying the love and attention from your furry friends.

CBD bone treats are an excellent way to add much-needed vitality and improve your dog's quality of life. packed to the brim with active ingredients that boost the immune system and elevate physical health from the source (the endocannabinoid system), research says that CBD bone treat is both safe and effective for dogs. Pet owners who have used CBD bone treats have reported "moderate to great improvements" in their dogs. However, when choosing a CBD bone treat for your dog, there are three things to look out for;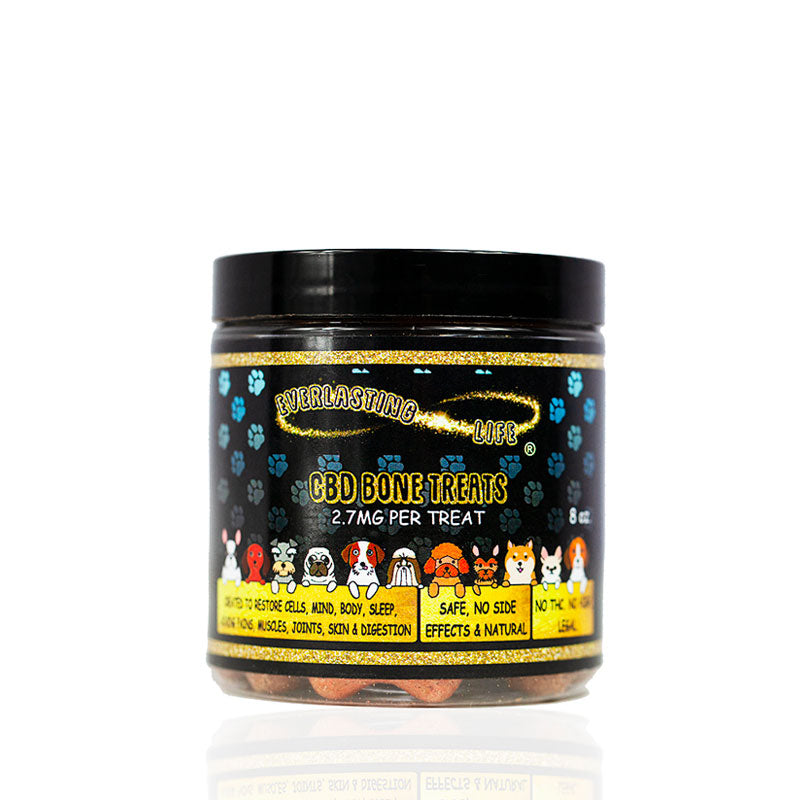 CBD Bone Treats Dosage
Give it to your dog as a treat. While there is no one-dosage-fits-all because of factors like weight, potency, the amount of CBD in the bone treat, your dogs, and metabolism, the general advice is to start low and go high while keeping an eye on your dogs' reaction. For best effects, small dogs (between 10- 15pounds) can have 1 treat per day. Bigger dogs (20 pounds and upwards) can take 2 treats per day. For dogs smaller than 10 pounds, you can give half a serving per day. Please note that this recommended dosage is for Everlasting Life CBD 100mg Hemp CBD Bone Treats because each treat contains 2.7mg of CBD.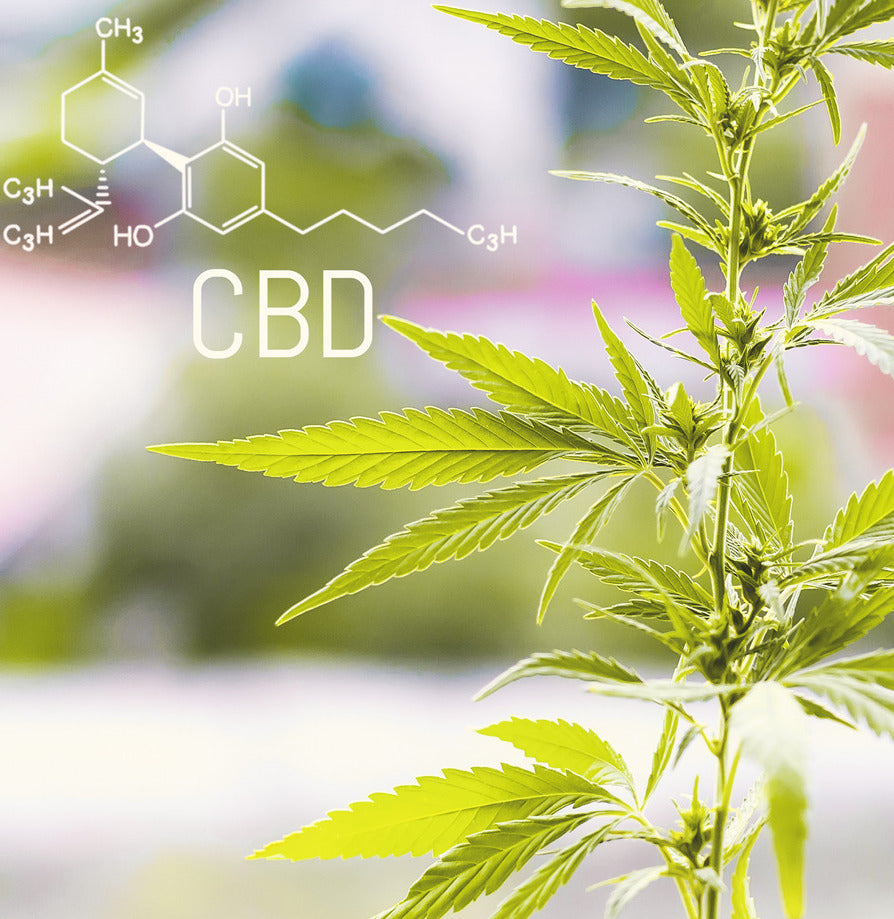 CBD Bone Treats Benefits
CBD has been used for centuries as a natural treatment for many ailments. In recent times (because of the farm bill that legalized hemp), much research has been carried out to prove the potential benefits of CBD. Research has found CBD to contain therapeutic, pain-relieving, mood-elevating, and anti-inflammatory properties making it a natural treatment and relief for cases like chronic pain, anxiety, separation disorders, joint and mobility, inflammation, digestive issues, allergies, seizures, and epilepsy. CBD bone treat also gives your dog a shiny coat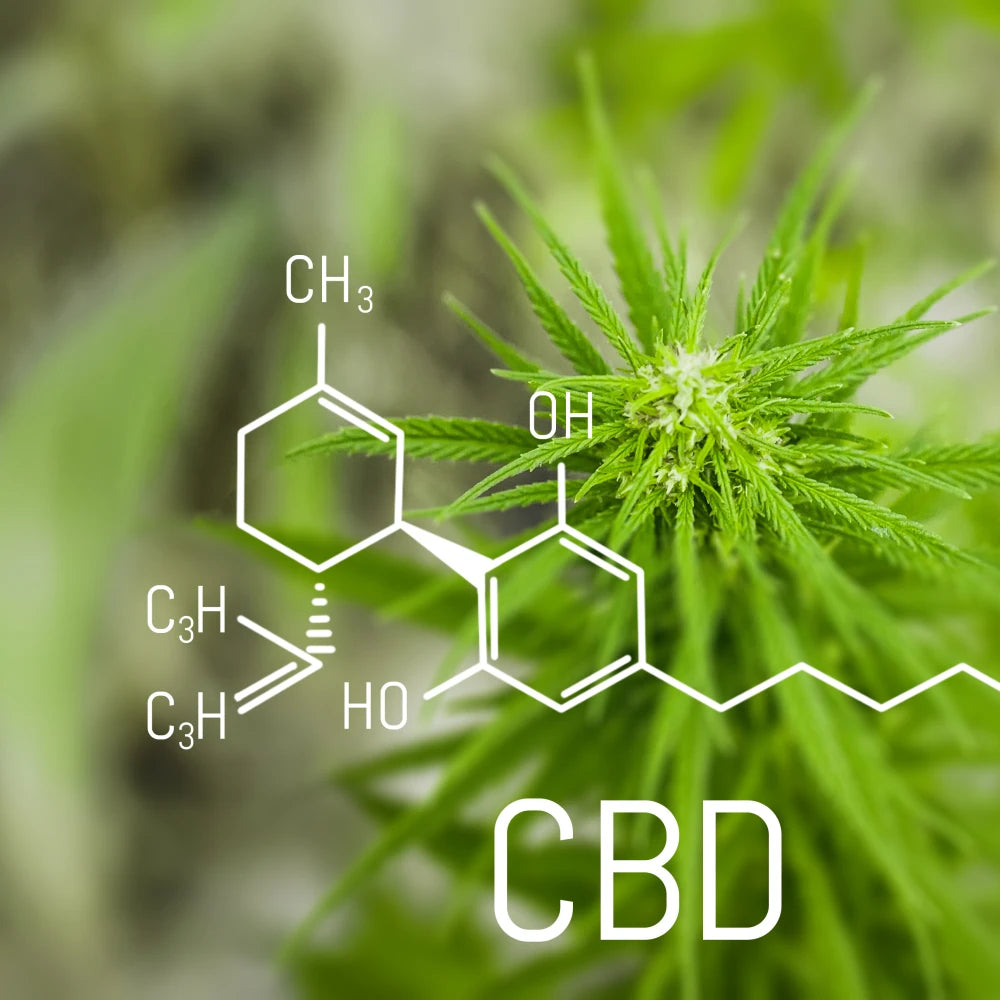 CBD Bone Treats Side Effects
CBD is both a sedative and a stimulant, depending on the dosage. Like all things good when taken in moderation, CBD bone treats can have adverse effects on your dog when taken out of proportion, or there is THC in the bone treat. THC is toxic to your dog and produces side effects like vomiting, lack of focus, lethargy, and destructive behaviors. Other side effects because of taking too much include dry mouth, tiredness, diarrhea, and can lead to ataxia (in extreme cases).
CBD unlocks nature's powers to preserve and maintain the systems in your body and ensure they function optimally. CBD contains active ingredients like, all the cannabinoids, terpenes, and flavonoids that your body needs. These compounds coming together creates an "entourage effect" – thus increasing the potency and benefits of each individual ingredient to give your body an overall boost.. By adding CBD to your daily life, you are supplying yourself and your pets, you are supplying your body the ammunition it needs to combat stress and other issues at their source leaving you healthy and strong.


Our range of CBD products is based on years of research, putting together the necessary ingredients and compounds that your endocannabinoid system needs to maintain homeostasis. Every single compound in our products is strictly put together for one purpose – to help you and your pets live your best life. Everlasting Life CBD follows the strictest guidelines laid out for safety, health, and dosage by the approved authority. Our products are made from organic hemp sourced from licensed hemp farms in the US, meaning that our CBD products are legal. Also, our CBD products follow strict ISO safety standards and we have the third-party certificate analysis to prove it. Whatever you see on the product label is what you get from the products you purchase.
What our Customer Saying About Us?