Disposable CBD Vape Pen
If you're a fan of smoking rituals, a CBD Disposable vape pen seems like a natural choice to add to your health regimen. You get to vape CBD and enjoy the act of smoking, you can select from a wide variety of different flavors to enjoy, and you're also enjoying the benefits of CBD. CBD Disposable vape pen is a portable and discreet way of getting your daily CBD doses no matter where you are. Sometimes, it might be in the parking lot before you meet your first date, sometimes it's on your wedding day, it could be a job interview, or you could just be using CBD to manage the daily stomach flutters associated with anxiety. 
Everlasting's CBD Vape Disposable FAQs:
What is a CBD Vape Disposable Pen?
CBD vape pens are a terrific way for vapers to test CBD or enjoy it on the move and are perhaps one of the easiest methods to try CBD for the first time. Let's go through some of the most crucial details regarding them. These disposable CBD vapes are hand-held vape devices that allow users to vape CBD liquid on the go. Usually, these devices are non-refillable and single-use. They can also come in a variety of flavors that make vapes even more enjoyable.
Does a Disposable CBD vape pen get you high?
CBD infused in this vape has less than 0.3% of THC- the chief compound that makes one high as in the case of marijuana. Even though it is found in the cannabis plant, it is not present in the CBD in high concentrations.
What are CBD's health benefits?
The main health advantages are muscular and bone pain relief. Anxiety, stress, and sadness can all benefit from it. Apart from that, the CBD vape pen improves immunity and has long been used to treat epilepsy and skin disorders. It activates the endocannabinoids CB1 and CB2 to help us on a global scale. The benefits to one's health are currently being researched.
Is purchasing CBD Vape Pen Legal?
The usage of CBD vape pen with a THC content of 0.3 percent or less is now allowed in the United States. Many regions, however, do not follow this choice. It is usually a good idea to verify your local CBD legislation before starting to use it.
Does vaping CBD vape pen cause throat irritation?
Normally, vaping without nicotine and using substances like VG and PG causes irritation in the throat, leaving it feeling dry and scorched, yet the hits in this CBD vape pen are smooth and textured. The flavorful CBD vapors hit hard with the assistance of natural substances.
Is it safe to use a CBD vape pen when pregnant?
Despite the fact that CBD vape pen does not include nicotine or other hazardous substances, the FDA advises against using CBD during pregnancy and lactation.
What does CBD vape pen Cotton Candy taste like?
Do you recall the flavor of cotton candy during carnivals? Vaping on this CBD vape pen will take you to a sweeter, younger mood.
CBD vape pen vs. CBD Oil. Which is more efficient?
CBD vape pen has the highest bioavailability, and it produces benefits even faster than CBD oil when taken sublingually.
How many CBD vape pen puffs should I take each day?
This CBD vape pen contains 500mg of CBD, which is about 200 puffs. Each puff contains about 2.5mg of CBD. The average person can take up to 20mg of CBD per day, although it is strongly recommended to start with a low dose and gradually increase. CBD may have various effects on different people.
DOES CBD VAPE PEN HELP QUIT SMOKING?
There is evidence to suggest that CBD can actually help people quit smoking. The way it helps is by dealing with the withdrawal symptoms that make it easy to go back to smoking. Smoking cigarettes is a habit and breaking bad habits takes a toll on you. and since it is very easy to grab a smoke, you need help dealing with the triggers so you don't take another stick. CBD vape pen helps to deal with the triggers by reducing anxiety, easing physical discomfort, reducing cravings, and promoting better sleep.
DOES CBD VAPE PEN SHOW ON DRUG TESTS?
The aim of a drug test for cannabis is to detect THC and not CBD. CBD is fat and can therefore stay in the system after 3 days for single use and 30 days for heavy use. CBD leads to a positive drug test if it contains higher levels of THC. So, while CBD in itself will not show in a drug test, the ingredients in the CBD can show on a drug test leading to a positive result.
This means that when buying CBD, you must purchase from a reputable company with correct labeling so that the THC is less than 0.3% (the standard stated by the law) or from a company that uses broad-spectrum CBD as a base for their products, so you don't end up on the other side of the law. 
DOES EVERLASTING CBD VAPE PEN HAVE ZERO THC?
While most of the CBD-infused products at the Everlasting Life CBD store are THC-free, the CBD vape pen has a THC content of 0.3. The reason for using full-spectrum CBD for the CBD vape is because we wanted people to get more value out of their CBD usage and the presence of THC creates an entourage effect. This entourage effect simply means that all the ingredients in CBD (terpenes, flavonoids, and the other 100 cannabinol in the hemp plant) become more powerful and supply your body with more potent benefits, giving you wellness and wholeness.
HOW MUCH ARE DISPOSABLE CBD VAPE PENS?
There is no standard pricing for CBD vape pens. Depending on the purity and potency, you can get a CBD vape pen from $30 - $100. To give you value for money, The Everlasting Life CBD 500mg cotton flavor vape pen goes for $35 (currently on sale)
BEST CBD DISPOSABLE VAPE PEN
The best CBD disposable vape pen to buy is totally based on what you want from a vape pen and the potency of the vape juice. Everlasting Life CBD 500mg cotton candy vape ranks as one of the best disposable vapes available on the market. With a combination of powerful coils, a long-lasting battery, and with a flavor to die for, you can be sure to enjoy your daily intake of CBD in a ready-to-vape disposable pen.
HOW DOES CBD VAPE MAKE YOU FEEL?
One of the most common experiences that people feel after vaping CBD is a sense of relaxation. CBD is received by the CBD receptors in the body and goes to work to produce "feel-good chemicals" (dopamine) which make you happy, calm, and focused. 
HOW MUCH CBD DISPOSABLE VAPE CAN YOU VAPE PER DAY?
The FDA does not have any standard recommended dosage for CBD, so the best answer you will get to this question is a recommendation. Take a draw and see how you feel after taking a draw. Keep going until you get the right effect you are gunning for. Everlasting Life CBD 500mg cotton candy flavor delivers 2.5mg of CBD with every vape meaning you get 200 puffs. We recommend 12mg – 20mg depending on your body mass. You can use the table below as a guide;
| | | | |
| --- | --- | --- | --- |
| | 80 – 150 pounds | 151 – 240 pounds | 240 pounds |
| Low | 12mg | 18mg | 22.5mg |
| Medium | 15mg | 22.5mg | 30mg |
| High | 18mg | 27mg | 45mg |
WHAT HAPPENS WHEN YOU VAPE TOO MUCH CBD?
The most likely effects you will get from vaping too much CBD is lethargy and drowsiness. This is because CBD is both a stimulant and a sedative. When taken in a lower dosage, it keeps you focused, calm, and active. However, when taken in higher doses, it leaves you tired and sleepy. Your reflexes become slow.
HOW LONG DOES CBD VAPE STAY IN YOUR BODY?
CBD vape juice can stay in the system for 10 hours to 1 week. Most times, in the case of vaping, it stays for up to a week. The length of time that CBD vape stays in the system is completely dependent on how much the person consumed. 
ARE DISPOSABLE CBD VAPE PENS SAFE?
Vaping CBD is 95% less harmful than smoking which makes it a better way to keep your nerves and improve the quality of your life. CBD vape pens are generally safe if manufactured correctly, but otherwise, some things can go wrong.
WHAT IS A CBD DISPOSABLE VAPE PEN?
A CBD disposable vape pen is an e-cigarette with flavor infused with CBD, since it is disposable, it means you don't have to fill the tank with e-juice or recharge the battery. CBD disposables come ready to vape. A disposable vape pen uses CBD vape oil also known as vape juice and not the regular CBD oil. You can't vape the regular CBD oil – it must be inhaled orally or you run the risk of serious health complications. 
HOW TO USE CBD DISPOSABLE VAPE PEN?
Disposable vape pens come pre-filled and pre-charged, ready to vape. All you have to do is take a draw. Since it is disposable, chances are that it is draw-activated. Taking a draw will cause the battery to heat up the coil and send flavored CBD into your mouth.
WHERE TO BUY CBD DISPOSABLE VAPE PEN NEAR ME?
Any online store that is not Amazon. Any CBD vape pen you see on Amazon is not CBD because the platform prohibits the sale of CBD. To cut through the noise, you can buy disposable vapes from the Everlasting Life CBD store and be sure to get premium, organic CBD – the right value for money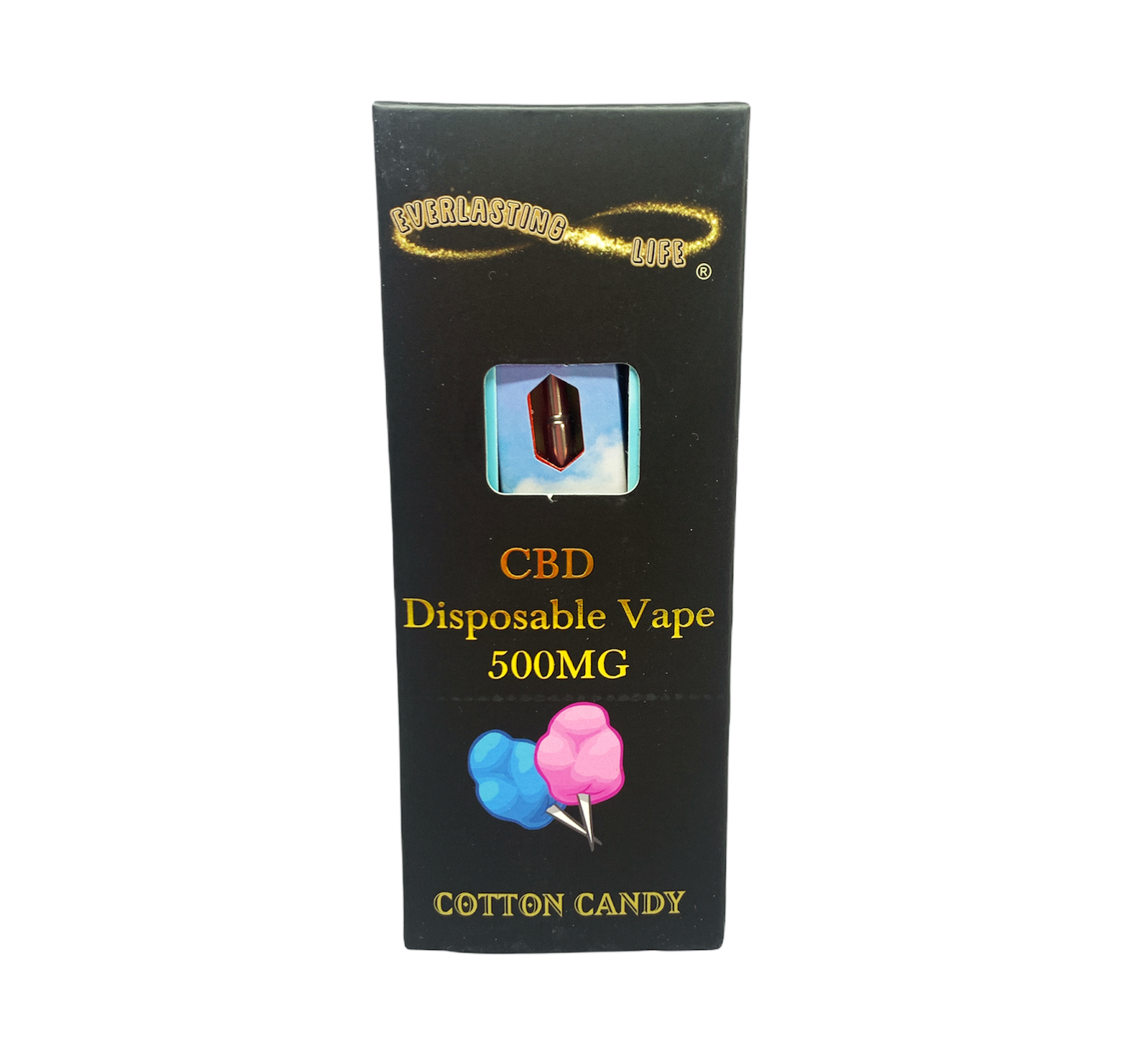 CBD Disposable Vape Pen
Even if you've never vaped before and want to make the move from smoking to vaping, it could seem uncomfortable. We assure you that breathing in a CBD vape pen is nothing like inhaling smoke; it is considerably thinner and more pleasant to inhale. You don't have to hold your CBD vape in your mouth as you do with nicotine-based E-Liquids to obtain the CBD effect. Holding your breath when vaping might irritate your lungs, so exhale as the vapor has entered your lungs.

We have designed our vape device on the most popular flavor that compliments the taste of CBD. While you draw in throat hits to help your inner physiology, the sweet Cotton Candy flavor makes your vaping experience more smooth and delightful.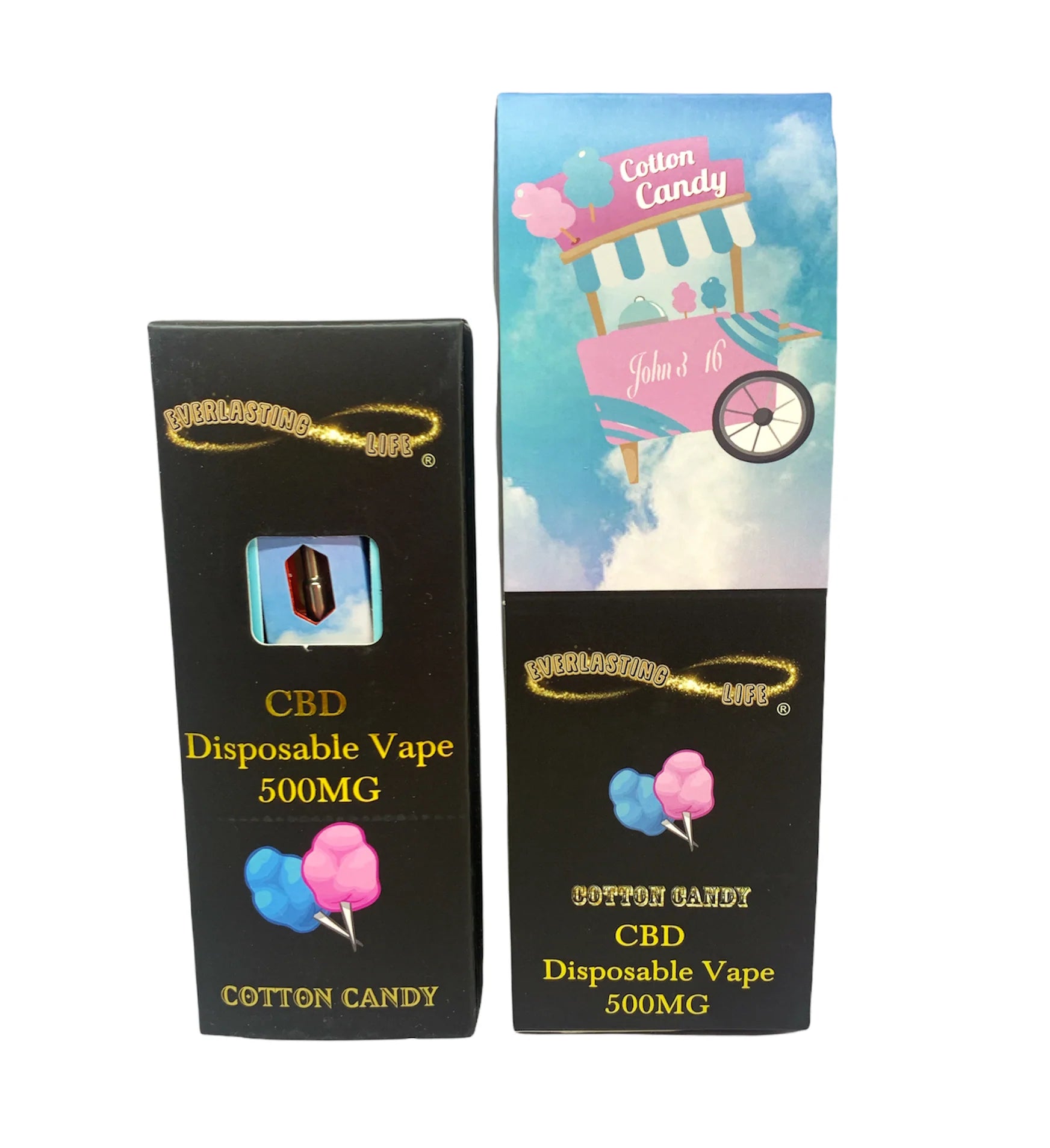 CBD Vape Pen Recommended Uses and Dosage
This CBD vape pen contains 500mg of CBD, which is about 200 puffs. Each puff contains about 2.5mg of CBD. The average person can take up to 20mg of CBD per day, although it is strongly recommended to start with a low dose and gradually increase. CBD may have various effects on different people.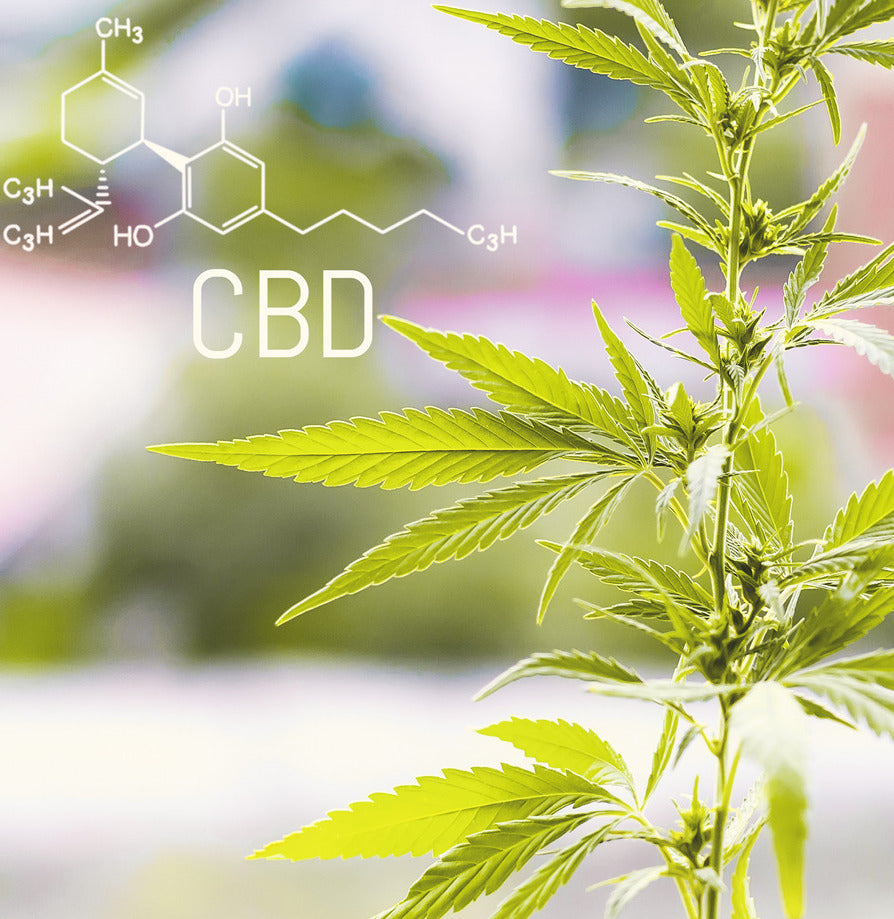 Disposable CBD Vape Benefits
Vaping CBD is a natural way to give cannabinoids to the body – the cannabinoid that your body needs to regulate itself and ensures all organs and systems are firing on all cylinders. Vaping CBD helps you relax, reduces anxiety, improves your mood, gives you comfort, relieves you of pain, keeps you alert and focused, and helps with sleep. Also, because CBD vape has higher bioavailability, you don't need to take so much to get the effect you are looking for, meaning it is a cheaper and most efficient way to get CBD into your system.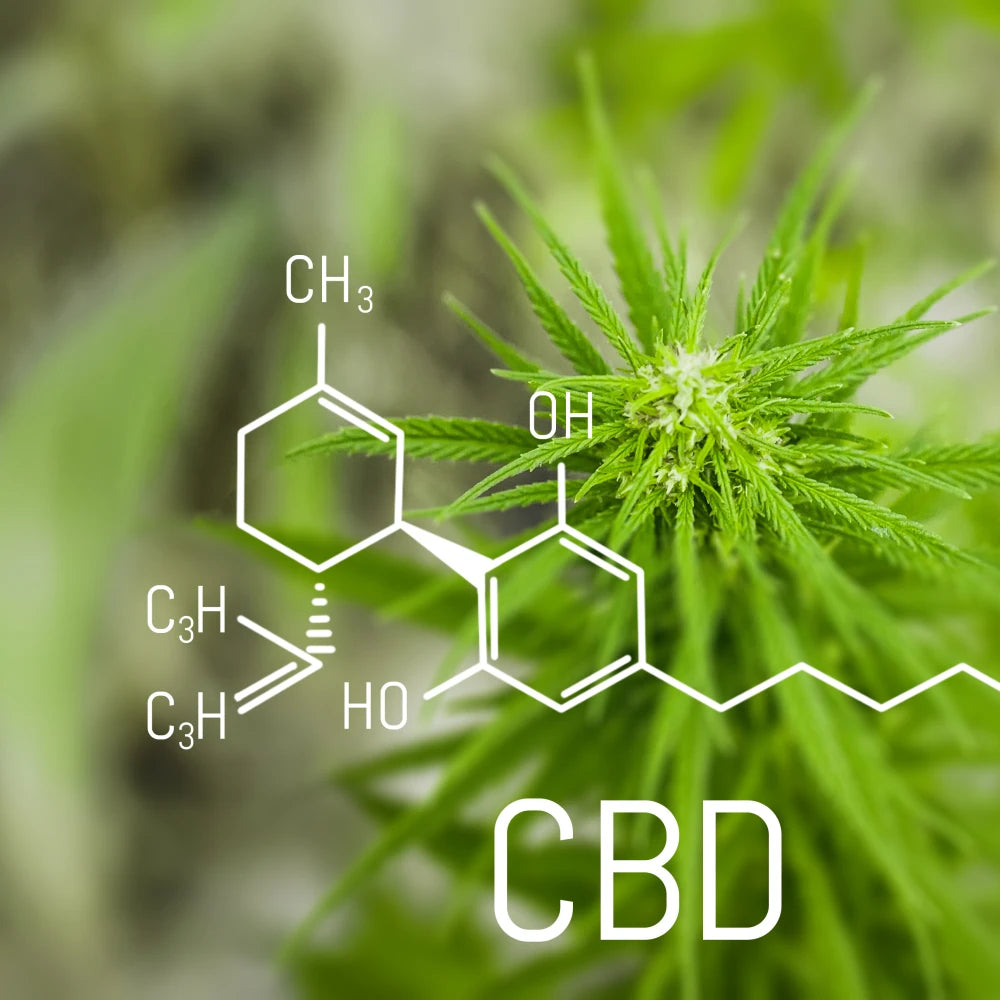 Disposable CBD Vape Side Effects
Like all things, vaping CBD can have adverse side effects. Some of the reported side effects include impaired memory, nausea, and vomiting, increased heart rate, it creates dependence in the long run, drowsiness, the risk of overdose because your body will get used to the dosage and you will need to increase your intake to get the right effect.
CBD unlocks nature's powers to preserve and maintain the systems in your body and ensure they function optimally. CBD contains active ingredients like, all the cannabinoids, terpenes, and flavonoids that your body needs. These compounds coming together creates an "entourage effect" – thus increasing the potency and benefits of each individual ingredient to give your body an overall boost.. By adding CBD to your daily life, you are supplying yourself and your pets, you are supplying your body the ammunition it needs to combat stress and other issues at their source leaving you healthy and strong.


Our range of CBD products is based on years of research, putting together the necessary ingredients and compounds that your endocannabinoid system needs to maintain homeostasis. Every single compound in our products is strictly put together for one purpose – to help you and your pets live your best life. Everlasting Life CBD follows the strictest guidelines laid out for safety, health, and dosage by the approved authority. Our products are made from organic hemp sourced from licensed hemp farms in the US, meaning that our CBD products are legal. Also, our CBD products follow strict ISO safety standards and we have the third-party certificate analysis to prove it. Whatever you see on the product label is what you get from the products you purchase.
What our Customer Saying About Us?