Best CBD Cream Description
Everlasting Life CBD cream is the best choice for you. As an integral part of a healthy skin routine, this CBD-infused cream functions chiefly as a defender of the skin pores by closing them. This helps your skin maintain the natural oils and saves it from catching the external viruses, bacteria, dirt, and other impurities that can disturb your skin intensely. Because it is imbued with Cannabidiol, this CBD cream restores the skin by fixing all that is going wrong, making your skin soft, smooth, radiant, and safe from infections. 
The Process
Commitment, Quality & Customer Service has always been the primary concern of Everlasting Life CBD. We have always believed in delivering the finest quality products at the best possible rates to our customers. Our team ensures our products live up to the industry standards and customer expectations.
From the sourcing of Hemp to the extraction process, we keep up proper hygiene and make sure to get associated with every single step of the manufacturing process. Our hemp is 100% natural and genuine with no flavor enhancers, coloring, and preservatives. The oil refined through our extraction process is compounded with other ingredients to form CBD cream that does not include any THC.
Everlasting's CBD Creams FAQs:
Which is the best way to apply CBD cream?
It is recommended to apply CBD cream to the affected area. Make sure you do a little pat test to confirm if you are allergic to the included ingredients. If you have cleared the pat test, just take a small amount of everlasting CBD cream and gradually apply it to the infected area.
Will CBD Cream make me feel sleepy?
Ideally, CBD creams are created to ease pain and anxiety and give a soothing effect to the infected area. Any CBD cream made from organic hemp extracts can make a person tired or sleepy. Our product is a moisturizing ointment infused with certified organic hemp and 100% natural ingredients.
How much quantity should I use daily?
Our fast-acting CBD cream is available with a strength of 500mg. It is recommended to start with a low strength in the beginning. If things go well, you can continue with the same strength or increase it accordingly. People with higher levels of symptoms can start with a bit high strength for the best results.
Can I use Everlasting CBD cream for a mild headache?
Absolutely, our CBD cream is designed to diminish discomfort and soothe the infected area. Its organic hemp extracts do not contain any concentration of THC. We recommend a very lower strength of the product over the forehead. In case of severe headaches, kindly consult your doctor before applying.
Is CBD cream effective for anxiety?
Yes, according to research CBD has always proven effective for anxiety, stress, and pain and millions of people have received overwhelmingly positive results. Our product is created to maintain a balance and improve the overall system of the body.
How long do I need to wait for the results?
The result depends on person to person and the level of symptoms. Some might see the results right away and some might take hours to experience the effects. Ideally, the results can be seen after the time frame of 30 minutes.
Where To Buy CBD Cream?
You can get CBD cream from any approved CBD retailer online or from a brick-and-mortar store near you. However, since the CBD industry is relatively new and the FDA hasn't provided any clear-cut regulation, your best bet is to buy from the Everlasting Life CBD store. 
What Does CBD Cream Do To Your Body?
CBD cream does your body a whole lot of good. It interacts with the endocannabinoid system and helps to maintain and preserve body functions and balance. CBD provides relief to the body by dealing with issues from the root. There is evidence to suggest that CBD cream reduces pain significantly, and cold, and itchy sensations. It is also useful for providing relief to joint pain and other skin irritations like eczema. 
How Much does CBD Cream Cost?
There is no definitive answer to this question. The cost of CBD cream is dependent on several factors including the type of CBD, the amount of CBD in the cream, and the source. If the price is too low or feels too good to be true, then it is fake. Pure, organic CBD cream starts from $60 to $400. The starting price of CBD cream for 500mg in the Everlasting Life CBD store is $70.
What Does CBD Cream Do for Your Face?
According to dermatologists, CBD plays a critical role in hydrating the skin as well as it contains anti-inflammatory properties which makes it effective for treating dry skin and reversing the effect of wrinkles and aging. Generally, CBD cream helps to keep the face smooth, soft, and wrinkle-free. CBD cream is also good for wrinkles as its antioxidant properties help to reduce the signs of aging on the face. Furthermore, CBD cream visibly clears facial skin issues like ruddy skin tone and skin dullness.
Is CBD Cream Good For Skin?
According to dermatologists, CBD is great for the skin. There are two CBD receptors in the body, CB1, and CB2 located throughout the body. When CBD cream is applied to the skin, the CBD interacts with these receptors and turns down inflammatory responses in the body. According to dermatologists, inflammation is the underlying root of all skin diseases, including aging.
Is CBD Cream Good For Psoriasis?
Yes. CBD cream is good for psoriasis. The active ingredients and compounds in the CBD cream possess the potent ability to improve skin elasticity and hydration, helping with the issue of psoriasis and other skin defects.
How Does CBD Cream Help Back Pain?
CBD cream helps with back pain because of its anti-inflammatory properties, and when absorbed by the skin is a good solution for back pain and neck pain. 
What To Look For In CBD Cream?
When choosing CBD cream, there are four things to look out for. The first and most important is the source of the CBD. You want to opt for all-natural, organic, US-grown ingredients, this ensures you get the best effects without any impurities, like pesticides and other chemicals. 
After the source of the ingredients, the next thing to look at is the potency. CBD is not easily absorbed into the skin so if the CBD in the cream is not potent, you will lose a lot of the CBD. Finally, look for CBD cream with a third-party certificate of analysis and ensure the price point is right – between $60 - $100. 
What CBD Cream Has Thc?
CBD cream with THC is ideal because of the entourage effect that it delivers to the body. While most CBD cream does not contain THC or minute traces of it, most CBD cream uses broad-spectrum CBD as the base during manufacturing.
What CBD Cream Is Best For Arthritis? 
Everlasting Life CBD cream. Although it is designed for skin care rather than pain relief, the 500mg CBD cream helps to relieve pain as well as provide smooth and soft skin. The 500mg CBD cream is made from broad-spectrum CBD and scented with a mild fragrance. 
Where To Rub CBD Cream For Anxiety?
The best place to rub CBD cream for anxiety and get the most effect is to apply the CBD cream to pressure points. This means your temple, the insides of your wrist, your neck, and other places where you feel a knot in your body.
Will CBD Cream Help Gout?
When people treat gout, they typically use treatment or drugs that possess anti-inflammatory properties, like aspirin, ibuprofen, and naproxen. CBD cream is a natural remedy for gout because of its anti-inflammatory properties, and nonintoxicating properties which help to relieve gout pain and other forms of pain, without the side effects of some of these drugs and treatments. 
Will CBD Cream Help A Migraine?
Migraine is a symptom that is caused by inflammation in the body. CBD cream has anti-inflammatory properties that help to reduce inflammation. This means that CBD cream is great and provides succor for migraine. 
Will CBD Cream Help With Eczema?
CBD cream is a safe and non-invasive method for supporting and improving skin disorders like eczema which is the inflammation of the skin.  
Is CBD Dream FDA Approved?
The FDA has not given any approval for CBD-related products as there is still a lot of research and information being carried out. The FDA is still coming up with guidelines for regulating the CBD-product industry. Until then, you must buy CBD-related products from retailers who source their CBD from approved hemp farms in the US and follow the stringent measures for manufacturing and marketing CBD-infused products with a third-party certificate of analysis, like the Everlasting Life CBD store.
Can CBD Cream Help Sunburn? 
Yes. One of the recent applications of CBD cream for skin care is sunscreen. The anti-inflammatory property of CBD makes it ideal for reducing the effect of sunburn, such as redness. 
How Long Before I Start Feeling the Effect?
With CBD Cream, the effect can be felt in 30 minutes to 1 hour.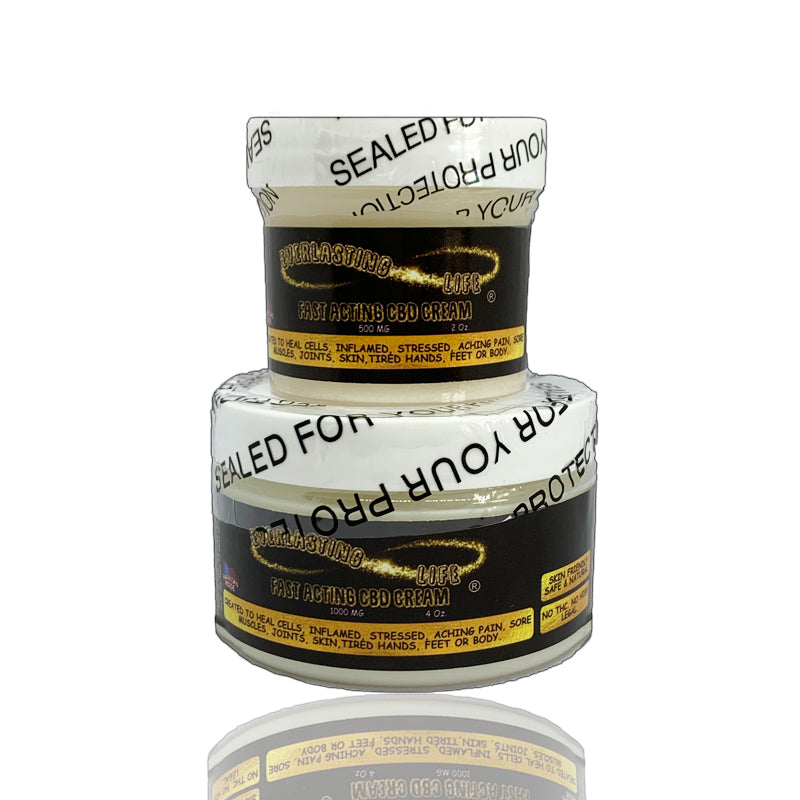 CBD Cream for Pain
The Everlasting Life CBD cream for Sale has led us to push away the need for regular and unnatural creams while allowing us to deliver 100% safe and effective solutions. A blend of organic ingredients that are derived from certified organic hemp that does not include any THC or legal-high, additives, preservatives, or artificial colors. It gives a refreshing mild fragrance when applied. Available in 2 different sizes of 500 mg and 1000 mg.

Experts say CBD is an innovative formula that helps in dealing with stress, muscle soreness, joint pain, inflammation, and skin problems such as acne, rash, or irritation. Why do most Americans and Canadians prefer CBD cream for pain and anxiety? Our CBD cream is suitable for anyone above 21 years of age.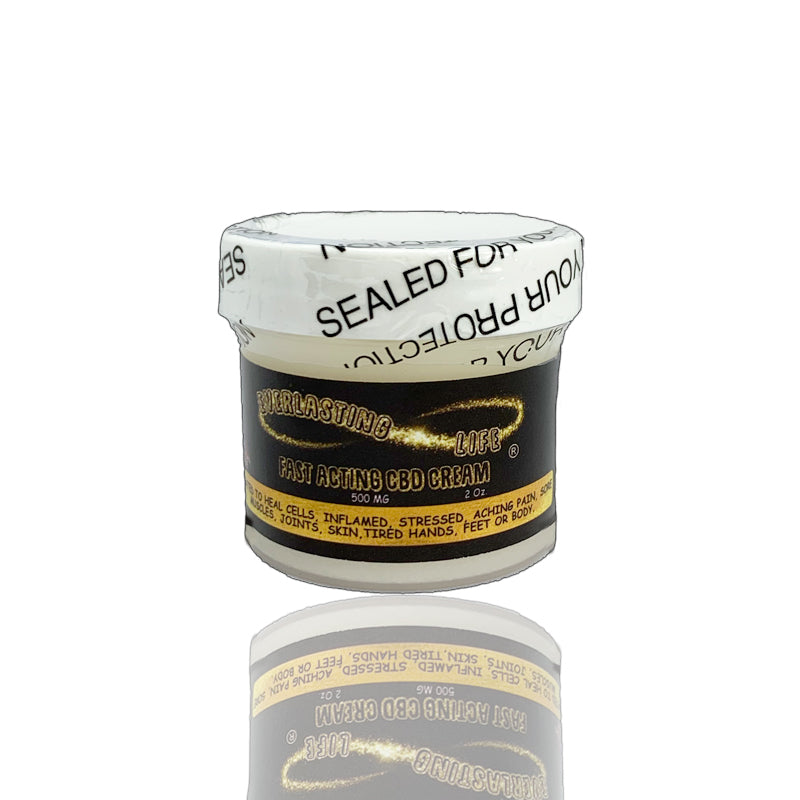 CBD Cream RECOMMENDED Dosage
It is a bit difficult to prescribe the right amount of dosage for CBD cream because of the method of application. Depending on your body mass, you can do between 12mg for a body mass of 150lbs, and the maximum of 45mg for a body mass of 240lbs.

So, the best way to know the amount of CBD cream to use to get the right effect is to keep testing until you find your sweet spot. So, start with a smaller cream and work your way up until you get the right dosage. The way to know you have gotten the right dosage is if it provides the effect you are looking for. However, if you are using CBD cream as relief for pain, you can start with a higher rub and application.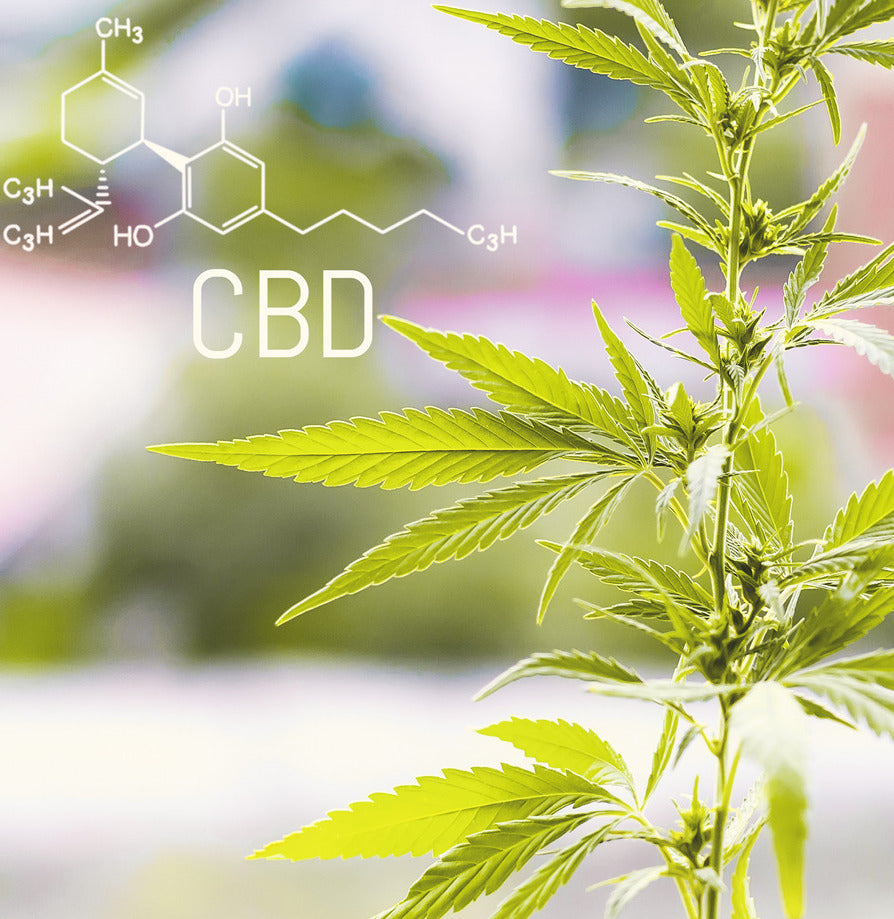 CBD Cream Benefits
Research shows that CBD Creams and body lotion have therapeutic and medicinal benefits. CBD cream is potent for helping with much-needed relief of pain. Topicals like CBD cream provide pain relief for conditions like migraines and muscle aches.

A standout feature of CBD cream is its antioxidant property which helps to lessen the signs of aging by countering and reducing inflammations, wrinkles, and free-radical damages. This is possible because the CBD receptors that are located throughout the body (especially the skin) interact with the CBD cream.
CBD cream's pain-relieving and therapeutic properties make it great for foot pain and leg nerve pain, this is possible through the endocannabinoid system which sends good feeling chemicals throughout the body, thereby blocking the pain and providing relief.
Another study shows that CBD cream can have long-lasting therapeutic effects on inflammation and symptoms associated with arthritis. This is because of the therapeutic benefits of CBD which provide succor and relief for back pain and other joint pains.
CBD cream provides immediate relief for tendonitis. When applied to the inflamed area, the CBD is absorbed through the skin and the anti-inflammatory properties of CBD go to work to provide relief by reducing the pain and swelling.
A study seems to suggest that CBD, because of its therapeutic and clinical properties helps to clear skin challenges as well as reduce and provide relief for itching.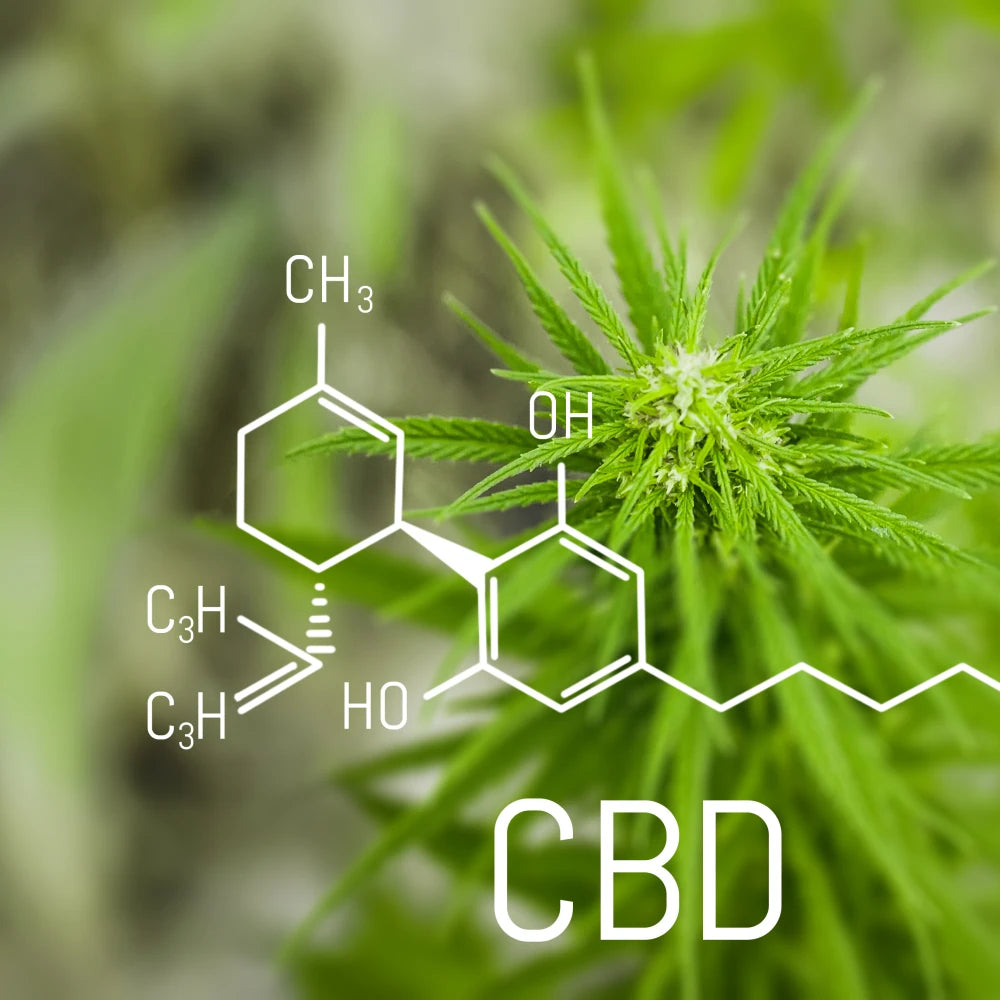 CBD Cream Side Effects
There is little research or evidence that suggests that CBD cream causes adverse effects or other side effects when consumed. The only side effects of CBD cream are dose-dependent (how much CBD cream you use), and these are dry mouth, fatigue, and drowsiness. According to research, CBD products have fewer side effects than other drugs that doctors use for treating the same conditions, but the most common side effects for CBD cream and CBD-related products are tiredness, changes in appetite and weight.
CBD unlocks nature's powers to preserve and maintain the systems in your body and ensure they function optimally. CBD contains active ingredients like, all the cannabinoids, terpenes, and flavonoids that your body needs. These compounds coming together creates an "entourage effect" – thus increasing the potency and benefits of each individual ingredient to give your body an overall boost.. By adding CBD to your daily life, you are supplying yourself and your pets, you are supplying your body the ammunition it needs to combat stress and other issues at their source leaving you healthy and strong.


Our range of CBD products is based on years of research, putting together the necessary ingredients and compounds that your endocannabinoid system needs to maintain homeostasis. Every single compound in our products is strictly put together for one purpose – to help you and your pets live your best life. Everlasting Life CBD follows the strictest guidelines laid out for safety, health, and dosage by the approved authority. Our products are made from organic hemp sourced from licensed hemp farms in the US, meaning that our CBD products are legal. Also, our CBD products follow strict ISO safety standards and we have the third-party certificate analysis to prove it. Whatever you see on the product label is what you get from the products you purchase.
What our Customer Saying About Us?