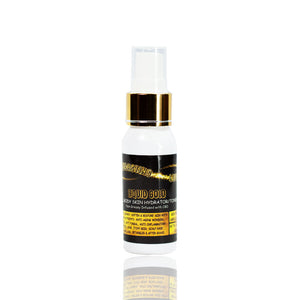 CBD Full Body Skin Hydrator / Toner
CBD is living up to the hype by making its presence in many kinds of products for promoting wellness. Tinctures, pills, gummies, drinks, creams, or lotions, you can have this herbal supplement in any form that pleases you the most. Advancing in the same line of innovation, now you can reap the benefits of CBD through a Full Body Skin Hydrator/Toner and give your skin a complete package of relaxation and protection from the outside bacterial or fungi.
What is CBD?
Cannabidiol, better known as CBD is the outstanding ingredient that occurs as one of the rarest cannabinoids on the 'Cannabis Sativa' with the harmless concentration of THC (less than 0.3%), making it free from legal high. This organic underdog has plenty of health improving properties like being an excellent anti-inflammatory, antibacterial, antifungal, antimicrobial agent. Apart from these, it can relax the muscles, bones, and nerves from chronic pains and is also a powerful antioxidant.
How is CBD Skin Hydrator prepared?
The extract of CBD is infused in other skin-embracing compounds like glycerine and a few other anti-inflammatories and hydrating ingredients that help for the upliftment of the skin. The CBD used is that from the industrial hemp legalized by the States' federal law.
What are the benefits of Full Body Skin Hydrator/Toner?
Toners are an integral part of a healthy skin routine as these chiefly function as a defender of the skin pores by closing them. This helps your skin maintain the natural oils and saves it from catching the external viruses, bacteria, dirt, and other impurities that can disturb your skin intensely. This hydrator imbued with Cannabidiol restores the skin by fixing all that is going wrong, making your skin, soft, smooth, radiant, and safe from infections.
The following mentioned list will clear you on what all treatments can CBD infused body toner opens up for you-
1. Eczema
2. Sunburns
3. Acnes
4. Psoriasis
5. Irritations and redness on the skin
6. Rashes
7. Muscle pains
8. Anti-aging
Everlasting Life CBD Full Body toner Questions and Answers
Is CBD-infused Body Toner safe to use?
The cannabidiol toners are very organic for the skin and have no ill effects unless you are using it along or over some other medicated cream or lotion that might react negatively with CBD. in such cases, discuss with your dermatologist. Also, there can be some exceptional sensitive skin that would not feel that great to this hydrator and that is why we recommend a patch test before including it in your daily skin routine.
Is Full Body CBD Skin Hydrator better than CBD Oil?
If you are looking for basic skin protection from the harmful viruses, microbes, and bacteria along with giving your skin the daily dose of hydration it needs then this toner is the perfect pick up but if you are looking for a severe inner treatment for your body like migraine, psoriasis or feeling an instant pain relief then applying CBD Oil is advised.
Is this product legal?
Hemp-extracted CBD is legal since it has less than or equal to 0.3 THC level. But this is not welcomed by some states and is illegal in a few areas. There are few states where Marijuana-derived CBD is legit despite its illicitness on the federal level. To cut the long thing short, it depends from state to state. So, always check the laws of the area you reside or are traveling in before you openly use them.
Can CBD Cream be applied over CBD Body Toner?
Yes, applying CBD Cream over CBD Toner won't react or show you any kind of negative result and is totally safe.
How can I use Full-Body CBD Hydrator/Toner?
This can be applied to any part of your body and can be used as an after-shave liquid, hair detangle, and toner for the entire body. From scalp to feet. You can spray this daily after bath and follow up with a good moisturizer to complete the CTM skin routine.
HOW OFTEN USE CBD SKIN TONER?
Obviously, CBD toner is applied to the skin, and like all skin care products, you should follow the directions on the label. Since it is a topical, and there is no accurate way to know how much CBD is in each use, the recommended usage is to start slow and see how your skin responds to it. While we can't speak for all products, we can speak for Everlasting Life CBD liquid gold, which you can spray daily after a bath, before going to bed, or after your workout. 
WHICH IS THE BEST SKIN TONER?
CBD toners help your skin stay glowing and maintain a balanced pH. With so many things affecting and damaging your skin, like pollution, makeup, and irregular oil production, CBD toners help to rebalance your skin's natural pH and reverse the damage. CBD toners also help you get rid of the impurities left behind by your make-up or physical activities, leaving you with the best, bright and healthy-looking skin. 
The best skin toner is completely dependent on what you want to achieve. However, if you are looking for all-around skin perfection and protection for your skin pores, so you look young and radiant, then the ideal choice is Everlasting Life CBD Liquid gold. This CBD toner contains all the natural vitamins and ingredients alongside CBD to give your skin another layer of protection from the environment and other skin-damaging activities. 
WHAT IS CBD TONER GOOD FOR?
As more people discover the potency of CBD and how it maintains the body balance and ensures it is in perfect working condition, CBD toner protects your skin from harmful viruses, inflammation, and irregular oil production that leads to skin irritation and other skin disorders. CBD toner has great therapeutic benefits because of its antioxidant and anti-inflammatory properties which makes it ideal for issues like eczema, sunburn, psoriasis, irritations, redness, aging, muscle pains, dry skin, acne, and rashes. 
WHERE TO BUY CBD FULL-BODY SKIN HYDRATOR /TONER?
You can buy CBD full skin hydrator and toner from any reputable online store. One place to not buy from is Amazon. This is because Amazon prohibits the sale of CBD on its platforms, so what you have is mainly hemp seed oil (which contains no CBD). For peace of mind, you can buy CBD skin toner from the Everlasting Life CBD store and get premium CBD toner made from the purest ingredients and causes no damage whatsoever to your skin.
Also, before buying CBD toner, keep your skin type in mind as the ingredients in the toner.
HOW MUCH DOES CBD FULL-BODY SKIN HYDRATOR /TONER COST?
All CBD skin hydrators/toners are not created equal. So, when buying CBD toner, look for a retailer that uses organic hemp and has the certificate of analysis to show you. Since the size and amount of CBD in the product are a huge factor, CBD skin care toner can cost you anywhere from $20 to $100. Everlasting Life CBD liquid gold skin toner goes for $28.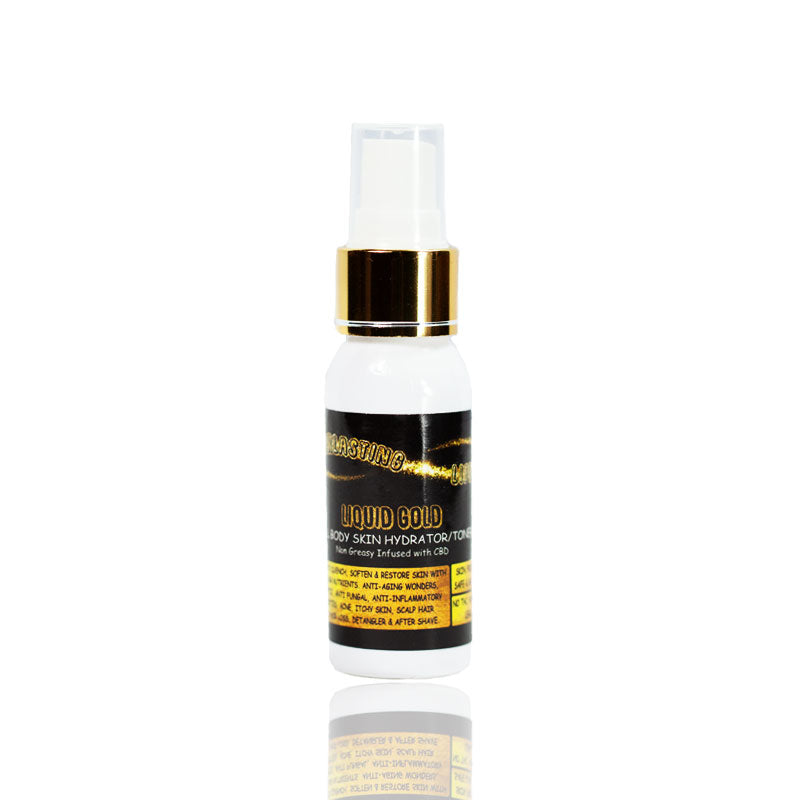 CBD Skin Toner
CBD toner is a CBD-infused skin care product that helps to protect the skin from bacteria and other environmental and natural activities that damages the skin. According to the U.S National Library of Medicine at the National Institute of Health, CBD full-body skin toner helps to regulate or maintain epidermal balance, regulate the skin appendages, and regulate skin inflammation.

CBD full body skin toner helps to soothe and eliminate acne, and calm irritation, and because it has antioxidant properties, it serves as a gatekeeper, warding off free radical damage that causes aging (fine lines and wrinkles) while giving your skin a younger, healthy, and radiant glow.

CBD toners help to eliminate any trace amounts of dirt, impurities, and oil from the skin that could lead to breakouts and clogged pores.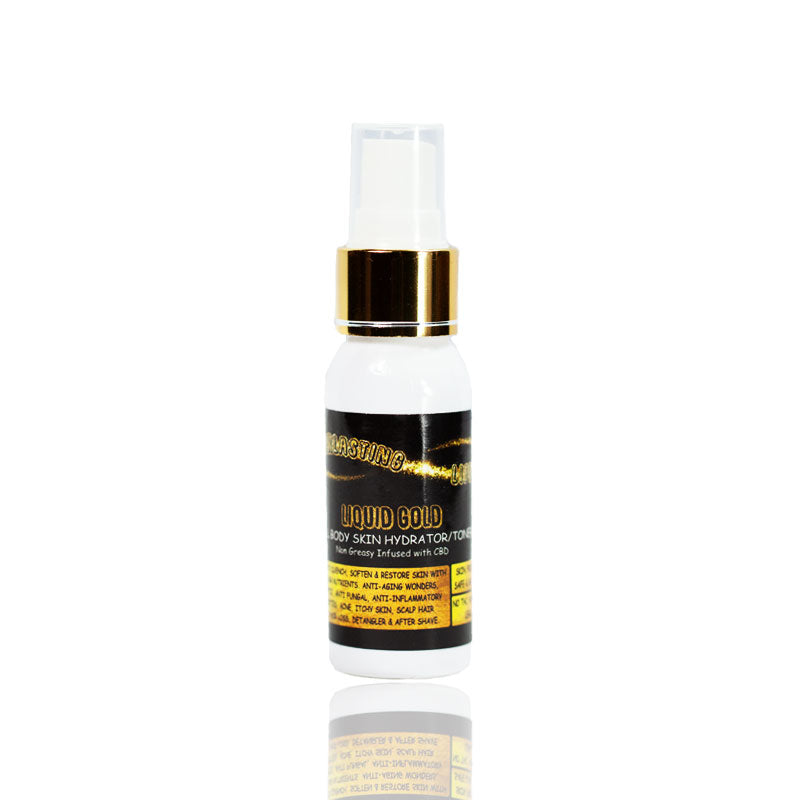 HOW MUCH CBD FACE TONER TO USE?
Since there are no FDA-specific usage or regulations for the amount of CBD in skin care, the best you can get is recommendations from the retailer or speak with your dermatologist before using CBD toner. How much to use depends on how your skin reacts to the toner and what you are trying to achieve. A general rule of thumb here is the bigger the bottle, the higher the CBD content. while too much CBD can cause skin irritation, the best way to know how much CBD to use is by starting slow and checking the effect on your skin. This is because all CBD toners are not created equal. You can experiment until you hit the spot.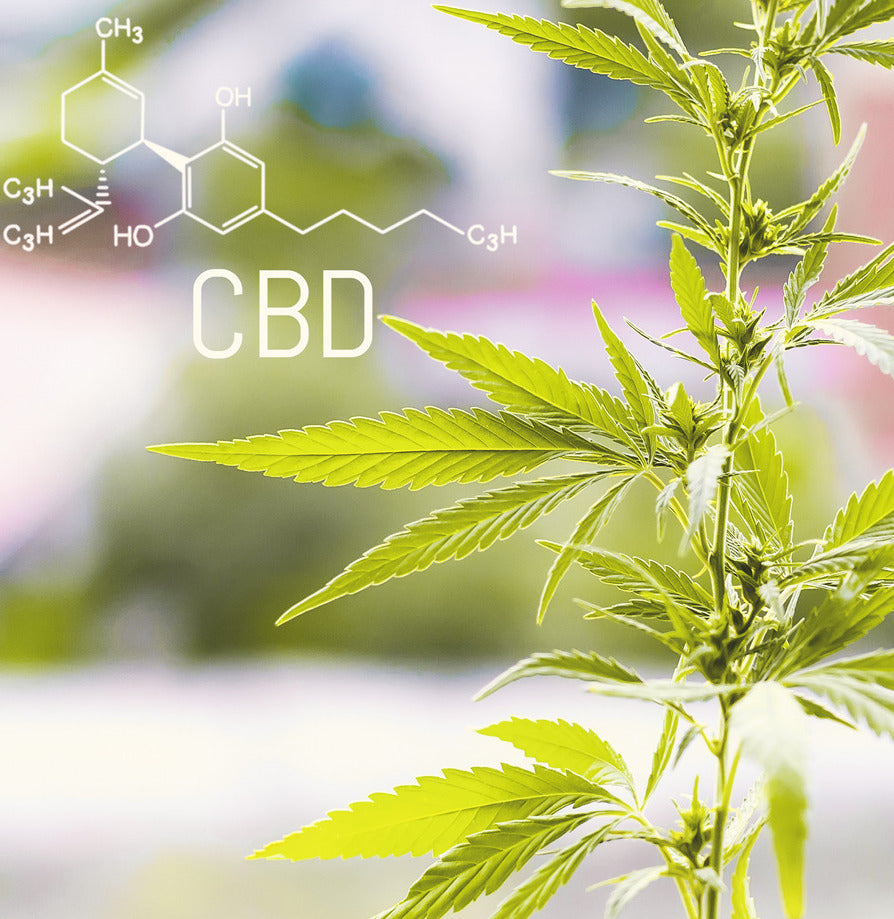 CBD Full Body Skin Toner Benefits
Like all CBD-infused products, CBD toners pack a lot of punch. According to experts, there are two leading causes of aging and common skin issues like acne and hyperpigmentation. These leading causes are inflammation caused by irregularities in the endocannabinoid system and damage to the epidermis.

The endocannabinoid system is a complex network that works hard to maintain body balance and deal with issues at the source. It is responsible for maintaining a lot of the skin functions like oil production and pigmentation aka melanocyte production. CBD toner is an ideal ingredient in skin care because of its potent antioxidant and anti-inflammatory properties. CBD skin toners help to keep the skin fresh and regulate the production of oil, thereby eliminating acne and other skin disorders, additionally, CBD toner reduces inflammation and is a great relief for pain, redness, irritation, and eczema and psoriasis. Furthermore, it hydrates dry skin. In essence, CBD toner gives your skin a shine and reverses the effect of aging.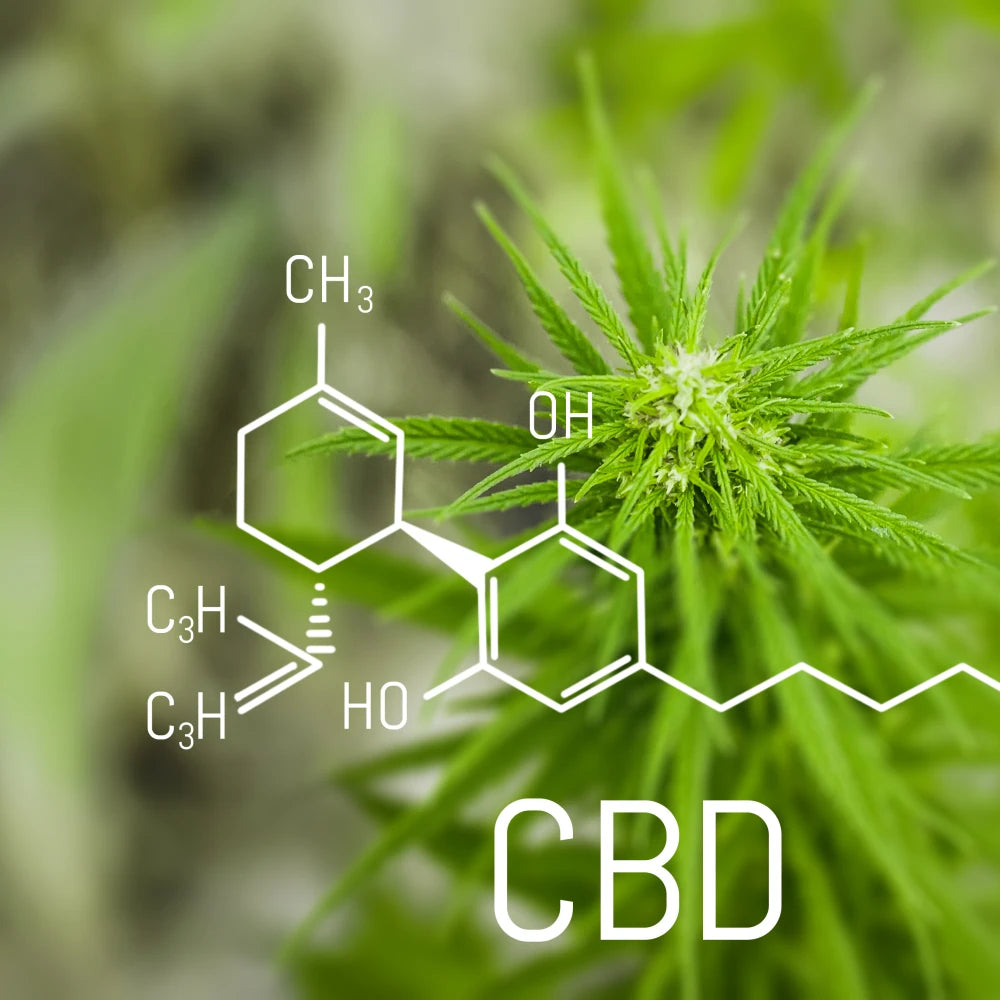 CBD Toner Side effects
The most common side effect recorded from using CBD skin toner is irritation, and this is peculiar to some persons. It is advised that before using CBD skin toner, you should speak with your dermatologist or doctor to know your skin type as this will affect how your skin reacts to the active ingredients in the skin toner.
CBD unlocks nature's powers to preserve and maintain the systems in your body and ensure they function optimally. CBD contains active ingredients like, all the cannabinoids, terpenes, and flavonoids that your body needs. These compounds coming together creates an "entourage effect" – thus increasing the potency and benefits of each individual ingredient to give your body an overall boost.. By adding CBD to your daily life, you are supplying yourself and your pets, you are supplying your body the ammunition it needs to combat stress and other issues at their source leaving you healthy and strong.


Our range of CBD products is based on years of research, putting together the necessary ingredients and compounds that your endocannabinoid system needs to maintain homeostasis. Every single compound in our products is strictly put together for one purpose – to help you and your pets live your best life. Everlasting Life CBD follows the strictest guidelines laid out for safety, health, and dosage by the approved authority. Our products are made from organic hemp sourced from licensed hemp farms in the US, meaning that our CBD products are legal. Also, our CBD products follow strict ISO safety standards and we have the third-party certificate analysis to prove it. Whatever you see on the product label is what you get from the products you purchase.
What our Customer Saying About Us?